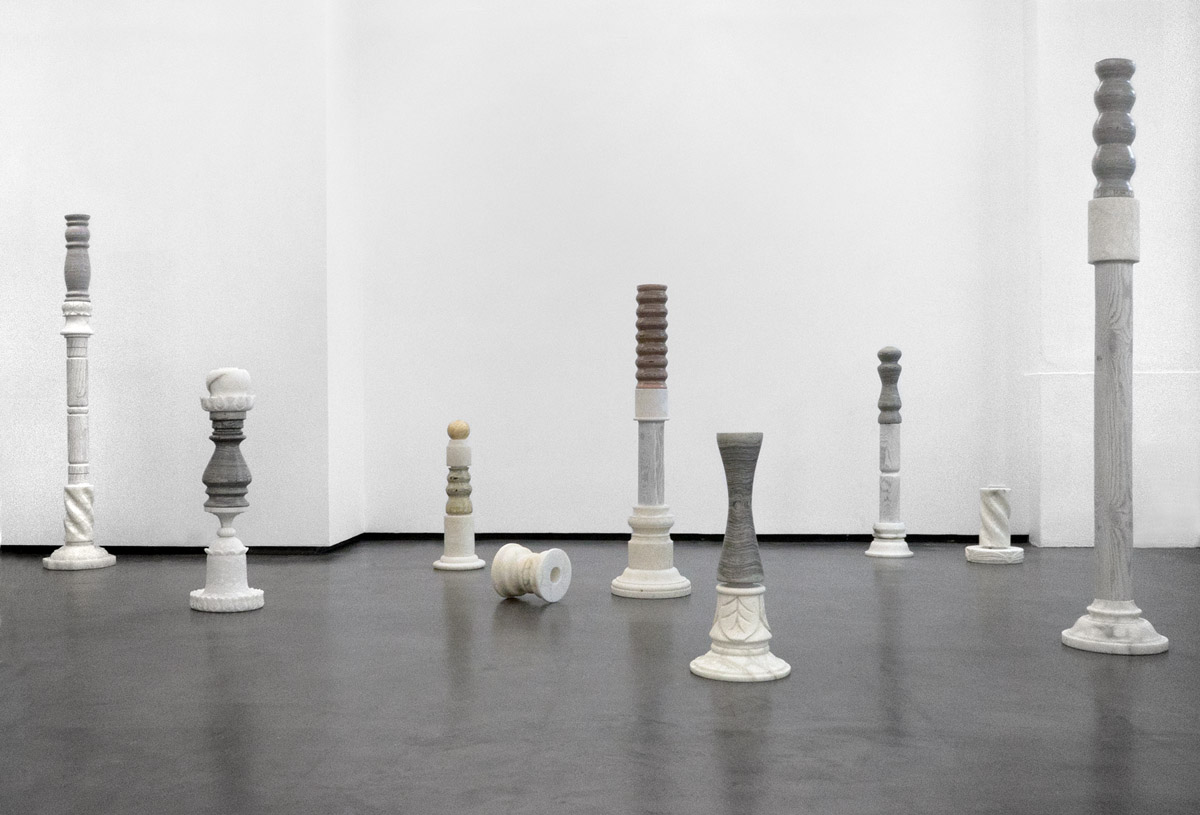 Als ob (como si)
Set of works based on the concepts of original and copy, and the limits and meanings of 'multiple' and 'unique', starting from an exercise of fragmentation and repetition of concrete elements of the environment and the way in witch we formalize its representation.
In these series the copy is not used as a replica of an original, but as part of a process of transformation of the represented, as a constant and continuous change of an idea through time.
Als ob
("as if" in German) is the name that the German philosopher Hans Vahinger (1852-1933) utilized to define some systems of thought about the concept of illusion, postulating that humans create certain fictions, (be it in the field of science, philosophy or religion) and then behave
as if
the world matched these models.
Conjunto de trabajos en torno a los conceptos de original y copia, y a los límites y significados de edición y pieza única, partiendo de un ejercicio de fragmentación y repetición de elementos concretos del entorno y de la manera en la que formalizamos su representación.
En estas series la copia es utilizada no como réplica de un original, sino como parte del proceso de transformación de lo representado, como cambio constante y continuo de una idea a través del tiempo.

Als ob
("como si", en alemán) es el nombre que el filósofo Hans Vaihinger utilizó para definir una serie de razonamientos en torno al concepto de ilusión, por el cual el hombre crea ciertas ficciones -sistemas de pensamiento científicos, filosóficos o religiosos- y nos comportamos
como si
el mundo encajara en estos modelos.